DIY Bath - By Reservation only. Please call 835-6622 to set up your appointment.
Conveniently located inside Hound Huddle is a Do-It-Yourself (DIY) dog bath. This special spot was designed specifically for easy access dog washing. Your pup can step right up to the wash area which has a tether to keep slippery bathers safe and in-place. Three different shampoo choices and a conditioner are offered to meet the needs of your pup's coat. Towels and a high-powered blow dryer are available, as well as aprons for you...because what's a good dog bath without a hearty shake at some point!
Hours
Monday - Fridays 10:00-6:00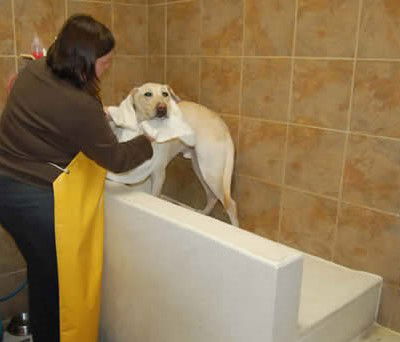 Pricing
Bath with towel dry $12
Bath with blow dry $17
Additional Services
Nail trim and bathing by Hound Huddle staff is also offered. To view services and pricing, Click Here.